Stephanie Lackey
president/ceo
Stephanie has a passion for giving back to her community where she lives, work and pray. She is the Founder of Mpruv-U, Inc. and Mpruv-U Cares which are organizations that stands for "Motivating positive results through the ultimate "Victor" in You!." Mpruv-U's mission is to inspire hope and contribute to healthier lives by serving our community's children, youth and their families through the promotion of literacy, self-esteem, encouragement, fitness, a positive mind, body and spirit as well as safety and security education. Mpruv-U Cares about your safety and security and you have the right to protect yourself. Mpruv-U Cares offers unique and inconspicuous safety products to protect yourself. We care and we are motivating positive results for the ultimate "Victor" in YOU!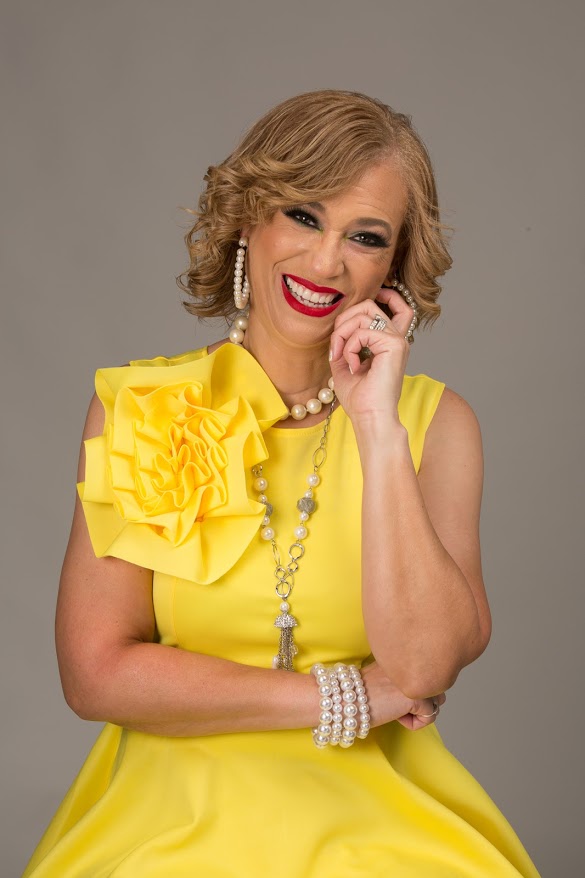 Rhonda Johnson
Hi! My name is Rhonda Johnson and I am a mother of two daughters. I am a business owner of New Life Childcare Center & Preschool of 14yrs. I truly enjoy my career working with children and there families. This is my God giving gift and passion to love, learn, and grow with our children!

Dr. Ronnita Usher
Dr. Ronnita Usher is a board certified Family Nurse Practitioner. She has over 17 years in healthcare ranging from infancy to geriatrics. She has spent the past 17 years working to improve patient outcomes based on best practice. She also serves as an Instructor for Bellarmine University in the Continuing Education Department, as an Evaluator for Western Governors University, and as a preceptor for nurse practitioner students at the University of Louisville. She is a proud member of Alpha Kappa Alpha Sorority Incorporated, and a faithful member of Saint Stephen Missionary Baptist Church, in Louisville, Kentucky.

Elam King
Elam B. King, a Hackensack, NJ native is a profound Author, and exhilarating Speaker. Elam released a manual in Nov 2017 entitled Understanding A Man: Empowering Women with Tools for Lasting Relationships. He interviewed twenty-four men on topics important in dating, and marriage. Elam now travels the country empowering women with tools from this amazing manual.
Not only does he have a passion for uniting people through improving relationships, he participates in multiple initiatives to help advance the local community as well. He has served on the board for his alumni chapter of Kappa Alpha Psi fraternity, Inc., is currently the head of the Men's dept at Greater Works Tabernacle, and also mentors Returning Citizens in Georgia. His motto is from Luke 12:48: "Unto whom much is given, much of them is required."

Bertha Johnson
Bertha Johnson is an Administrative Assistant of Security for the Churchill Downs Racetrack, Louisville, KY where Bertha assist the Sr. Director of Security & Safety and the entire Security Team. She coordinates all of the Lost & Found, Accounts Payable/Receivables, coordinates for all of CDRT Golf Carts, Two-Way Radio rentals. She coordinates the safety meetings in prep for the KY Derby, Breeders' Cup, etc. with Law Enforcement Officers, Secret Services, FBI, Local and other officials that work directly with Political Officers (i.e. Lt. Governors, Mayors, etc).
Bertha has over 30 years of Human Resources experiences as well as Administrative work. She recently retired from Transamerica Insurance Company after spending 14 years as a Human Recourses Assistant supporting the HR Manager and HR Business Partners locally as well as the Netherlands office.
Bertha is originally from Nashville, TN and is a U.S Army Reserve Veteran. She went to Nashville Tech and Jefferson Community College and plan on returning to school in the future. She Enjoys working out, Zumba, basketball, bowling, singing, attending plays, musicals and helping others.
She has volunteered for 2Not1 Fatherhood & Families, Inc. for over 6 years and was recently assigned as one of their Board of Directors. She enjoys helping the homeless by making donations to various non-profit groups.
She has served on the Board of Directors for Mpruv-U for a couple of years and is looking forward to serving on the Board for many years to come. She is a single empty nester and has an adult son, Kenneth and one grandson Kingston.